Polygonjs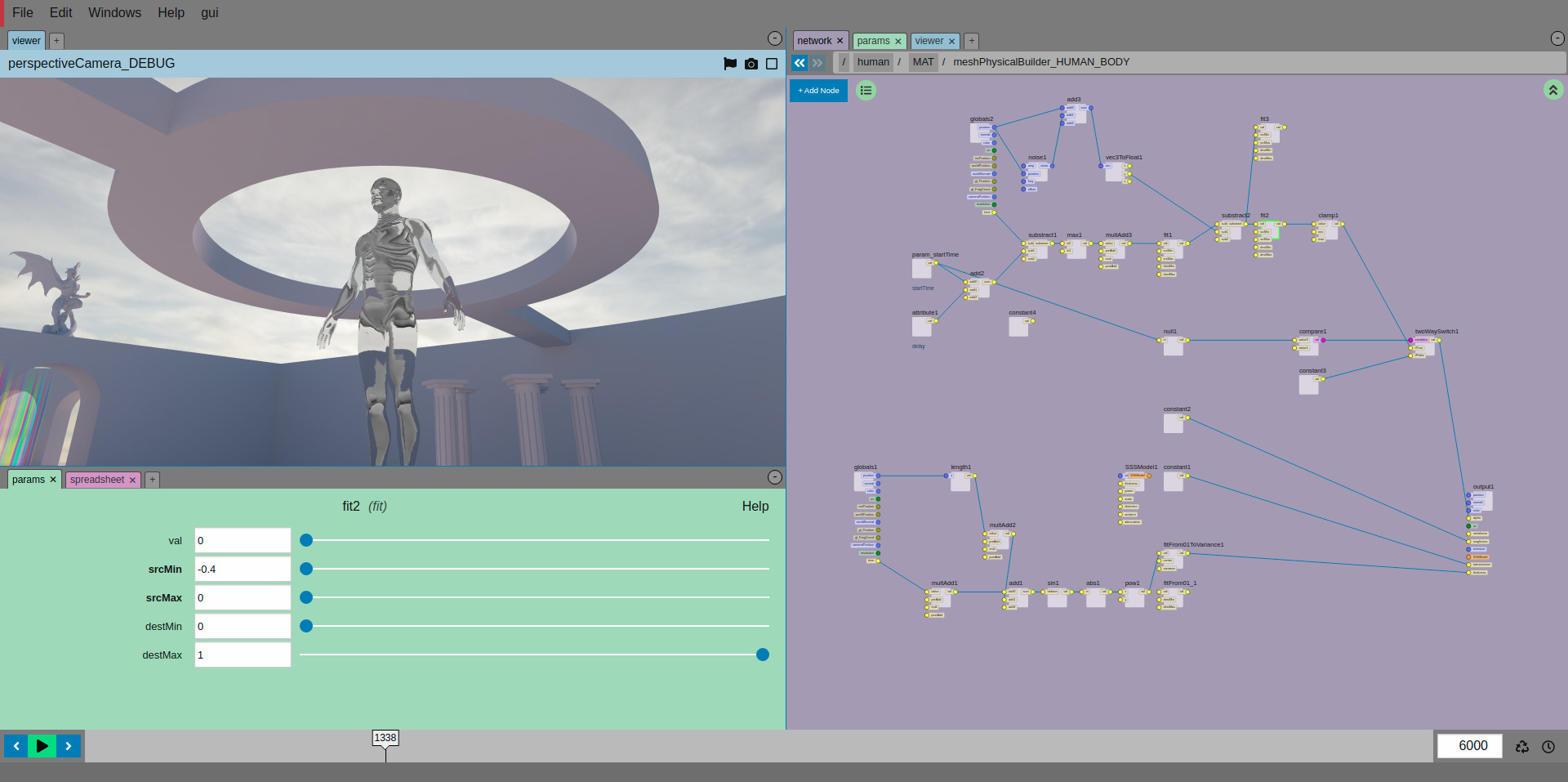 Polygonjs is a custom WebGL engine we created to combine our knowledge from visual effects with real-time techniques.
It is designed based on 2 different but very powerful software. The first one is Three.js, which is a WebGL rendering library. The second one is a visual effect software called Houdini.
By taking inspiration from those 2 giants, we've designed Polygonjs to be the best of both worlds. Just like Houdini, it is node-based by design. This is a core feature that allows users to create scenes that are editable at any stage. Everything you do is non-destructible.
This means:
You can try many ideas in parallel.
If one idea does not work out, you can remove it without affecting the rest of the scene.
If one idea starts giving results, you can continue exploring it and create new branches.
In short, using Polygonjs gives you the curiosity of exploring ideas. And by giving you that power, it allows you to work very quickly.
Despite this flexibility, we're very aware that it cannot do everything. For that reason, we designed it to be open and extensible. This is why we made the core engine open source on github.