Hicetnunc Logo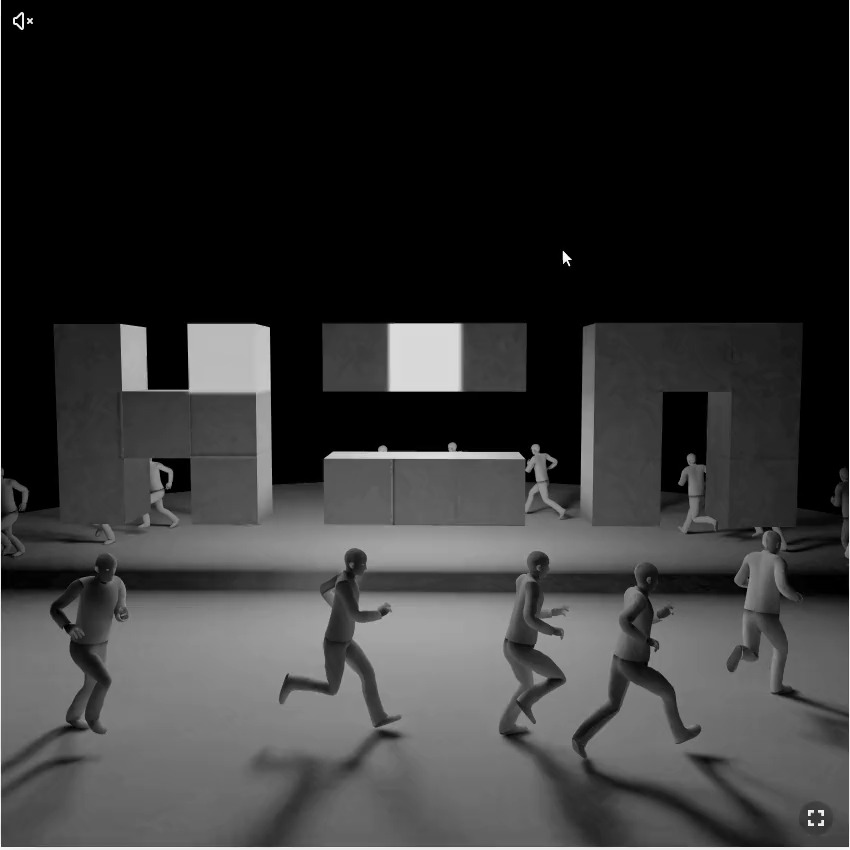 This is a self-commissioned project, where I wanted to push our custom WebGL engine.
I wanted to see if it was possible to export a medium-sized scene for an NFT platform, which had quick tight security rules.
So I designed a scene in Houdini, created lightmaps with Octane, and exported them to polygonjs. I then set up mouse events, which would trigger sounds and animate the lightmaps.
This gave the feeling that as you hovered your mouse over a tile, you illuminated all those running characters.
See Black & White version Live >